Providing a Range of
Industrial, Commercial & Residential Services
DPS Electrical Contractors LTD are Suffolk based Electrical Contractors with our office in Creeting St Mary.
We have a client focussed mind-set and everything we do is aimed at providing our customers with the best possible electrical services with certainty that projects undertaken will be delivered on time and in budget, ensuring all objectives will be met.
Installation
We offer our clients comfort in the knowledge that we have a track record of successful installations that they are seeking. 
Test & Inspection
We offer a very competitive service to assist you in implementing a regular program of maintenance, inspection and testing. We regularly complete EICRs from small domestic dwellings to large factory's consisting of over 100s of DBs.
LED Lighting Upgrades
We can offer you a free of charge bespoke lighting service by identifying your exact requirements and help you to achieve the most creative, energy efficient and cost-effective solution for every project. Past jobs we have done have reduced the energy costs by over half, with less than a 2 year payback. 
Engineering Shift Cover / Holiday Relief
If you are a company which relies heavily on engineering staff being available around the clock , DPS can help cover shifts should your business need cover.
Electrical Cover
Mechanical Cover
Day Shift
Night Shift
From 1 day to 12 months
Maintenance
We provide a 24 hr 7 days a week maintenance service. We pride ourselves on the packages we offer at superb rates. To reduce downtime during production, we offer flexible working times including evenings and weekends.
Energy Saving Surveys
We can provide you and your company an Energy Saving Survey, with the rising cost of Electricity this is an essential tool to help with keeping overheads to a minimum.
EV Charging Points from 7kw to 350kw
Already established as one of East Anglia's leading independent EV charging point specialists, we are able to accommodate both commercial and domestic EV charging requirements.
Our specialist team can install your EV solution and, if necessary, can upgrade your current electrical infrastructure to meet your electric vehicle charging needs.
Every aspect from design to completion is handled by us ensuring that your EV charging solution can be envisioned, devised and realised.
DPS offer an inspection and testing subscription for any EV charging point, whether installed by us or not. This subscription can be paid monthly or as a one time payment helping to ensure the safety, efficiency and compliance of your EV system.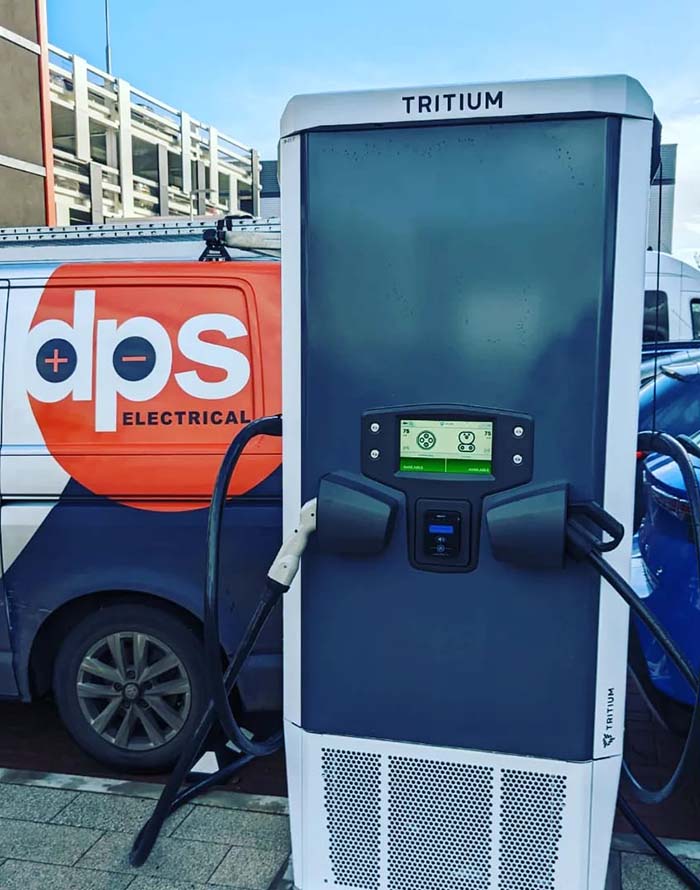 We can provide the following electrical services to all our clients:
Electric Installation Work
Energy Saving Surveys
EV Charging Points from 7kw to 350kw
Design & Build
Control and Automation
LED Lighting Upgrades
Maintenance (Preventative & Response)
Test & Inspection (EICR)
Emergency Lighting Systems
Budget & Cost Estimates
Engineering Shift Cover / Holiday Relief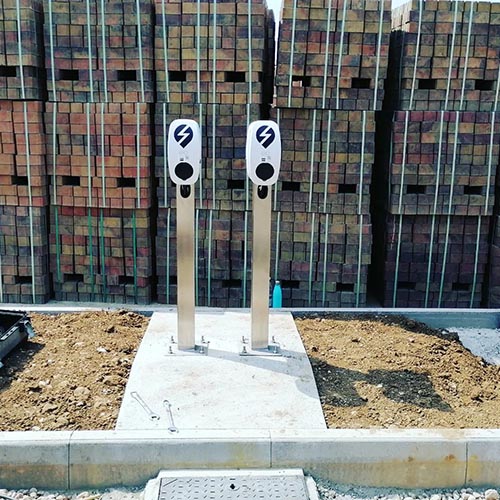 EVCP Install at local Primary School
Complete installation of brand new fully automated concrete plant
Fault finding on Kiln Drier plant
EV Installation of Public use AC EVCPs nationwide
Address
DPS Electrical Contractors Ltd
Grange Farm
Creeting St Mary
Suffolk
IP6 8NG